Is it you I have Loved sheet is now arranged for piano, brought to you by OLC Barcelona Sheet Music!
Music score in PDF format available for purchase. Please contact us if there's any problem or suggestion at olcbarcelonamusic@gmail.com and follow us on facebook: https://www.facebook.com/barcelonasheetmusic
You can find the score in our sheet music catalogue, and also you can download it by following this link: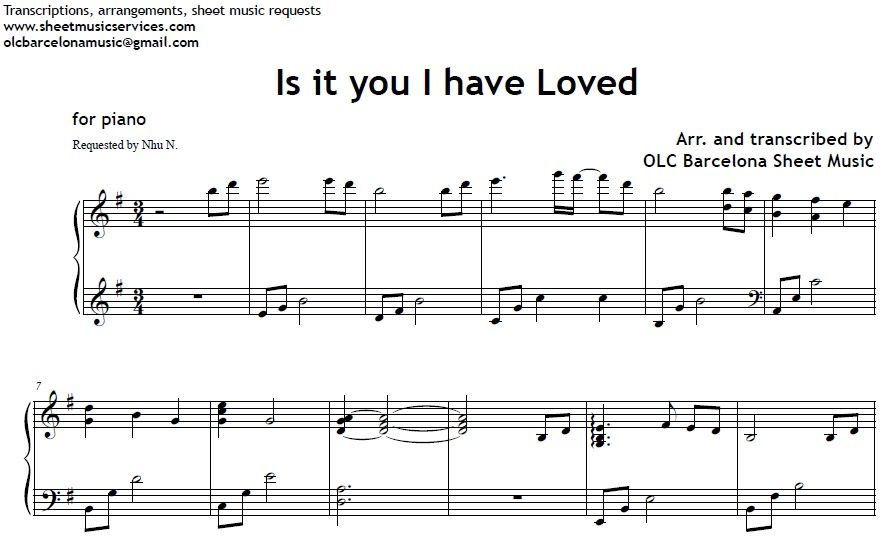 Comments are closed.